Shantui to present dozer for Europe
By Chris Sleight03 March 2015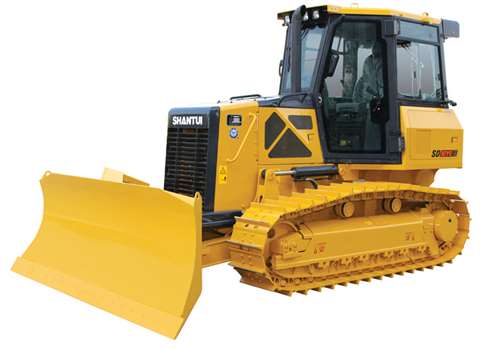 Shantui's Intermat 2015 stand will feature the company's SD10YE and SD13YS dozers as well as a modified version of the SD16CE.
The hydrostatic SD10YE and SD13YS compete against Caterpillar D5K, D6K or Komatsu D39 and D51 and feature fully hydraulic drives from Rexroth, along with a Stage IIIB Cummins engine on the SD10YE and a IIIA engine on the SD13YS. Both machines also are equipped with a Power Angle Tilt (PAT) blade, and have redesigned cabs, with lower noise levels and a more comfortable environment than their predecessors.
Meanwhile, the SD16CE is a reworked version of Shantui's standard 160 hp (120 kW) SD16 dozer, which the company says it has, "Tailored to meet the stringent demands of Europe's regulations and the high expectations of Europe's consumers." It features a Stage IIIA Cummins engine and redesigned operator cab, among other features.