Shortlisted companies - Innovation, Plant and Equipment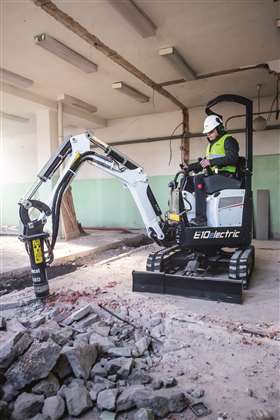 Country Czech Republic
The world's first battery powered, zero-emission, zero tail swing (ZTS) mini-excavator in the 1 t class was specifically developed for indoor demolition and renovation contracts.
The E10e offers very low noise levels on site with an LpA of only 71 dB(A) vs 80 dB(A), equivalent to less than half the noise generated by the standard diesel-powered E10z mini-excavator on which it is based
The 12.7 kW/h battery pack is optimised to match typical work patterns so that the E10e can work a full working day while operators are on normal work breaks or continuously for four hours on a single charge; the battery can be recharged to 80% of full capacity in less than two hours using an external supercharger or overnight by using the standard 230 V grid supply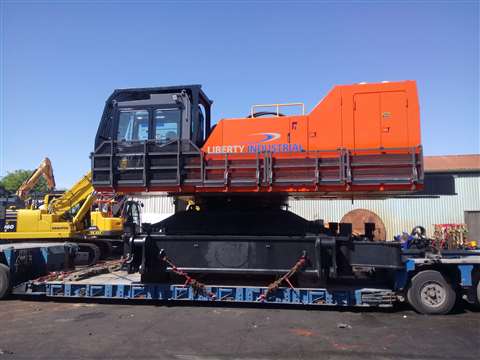 Country United Kingdom
Kocurek was approached by Australian client Liberty Industrial to design and manufacture a demolition excavator derived from a standard mining excavator. Although demolition is very different to excavation the 120 t mining excavator has excellent features for a demolition conversion.
However, this machine came with a unique set of requirements as it had to be transported more than 16,000 km (10,000 km) miles from Ipswich in the United Kingdom to Sydney.
Kocurek designed a machine that not only exceeded customer expectation from a working range aspect but was fully modular and transportable, pushing the working parameters of an EX1200-6 further than previous modifications while realising all the logistical parameters associated to a large machine build.
Country Italy
Launched this year during Bauma Munich, MB Crusher says its Shaft Screeners are different from other systems available on the market. The MB-HDS series is adaptable to a range of different working environments and can process several types of different materials quickly and simply.
The MB-HDS attachment is available in four models and, as with all MB Crusher machines, can be installed on excavators, skid steers, diggers, mini diggers and loaders (from 5 to 35 t) to easily access and move around work sites even in city centres or remote areas.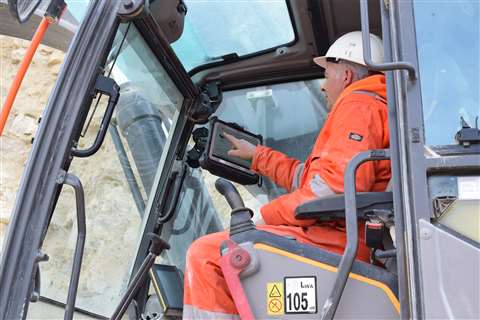 Country United Kingdom
Omni by Terex delivers a tablet-based interface that is fitted inside the cab of a material feed excavator and provides operators with centralised remote access to multiple machine control systems within a crushing and screening train.
Connected wirelessly to the equipment, the interface enables the operator to control the equipment via information relayed on the tablet dashboard as well as remote, multiple camera views from each machine, from vantage points such as material transition points and chamber inlets.
This integrated information, view and control of the equipment enables the operator to make immediate, real-time decisions, for example, change settings to keep material specification in check.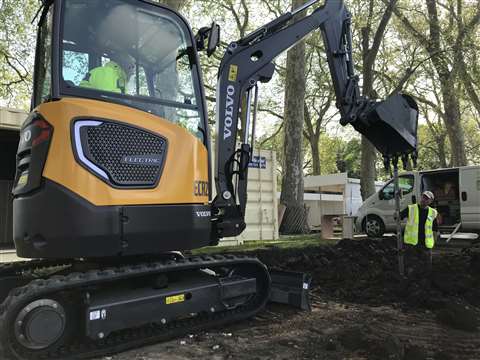 Volvo Construction Equipment
Country France
With zero emissions and low vibrations, the almost silent Volvo ECR25 Electric boasts tried and tested engine technology.
Especially suited to demolition applications, the new compact excavator – complete with one-hour speedy charging and optional state-of-the-art heavy duty OPG2 class guard – is the first Volvo machine launched on the back of the company's ambitious commitment to switch an entire product range from diesel to electric.
In addition to being a solution for inner-city (or even inner-building) demolition jobs – at a time when contractors are facing increased pressure to meet stringent emission standards – this machine offers exactly the same powerful performance as its conventional diesel counterpart.