Should you be in the IRN100 listing?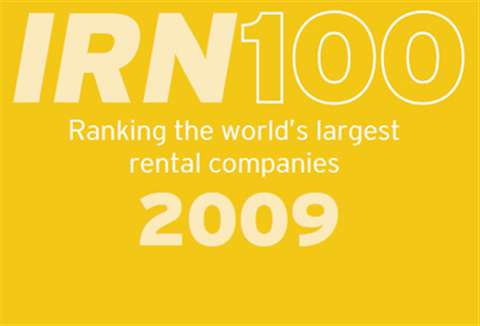 IRN is now compiling its IRN100 listing of the world's largest 100 equipment rental companies and all rental companies of significant size are encouraged to submit their data now.
The survey is based on annual rental revenues for the year 2009 (or fiscal year 2009). The information required is as follows:
- Rental Revenues in 2009 (excluding new machine sales)
- Gross Capital Expenditure on Fleet (2009)
- Number of depots
- Number of Employees
- Type of Rental (Equipment/Construction Plant, Party/Events, Tool Hire, Power, Aerial Platforms etc)
- Head Office Location (city, country)
- Countries of Operation
- Name of managing director/CEO
- Contact Details (Telephone, website)
If you have annual rental revenues exceeding €40 million (US$55 million) then you may qualify for inclusion.
Data should be sent to:
Murray Pollok, Editor, International Rental News
E-mail: Murray.Pollok@khl.com
Fax: +44 (0)1892 786257
Deadline: FRIDAY 7 MAY, 2010
Please note that the Rental Revenues figure should EXCLUDE revenues from sales of new equipment, but can INCLUDE revenues from sales of used equipment and 'consumable' items.
Please supply revenue figures in your local currency. Rental activities covered in the survey include construction equipment, tools, aerial platforms, power/temperature control, portable accommodation and party/events.