Significance of a robust commercial and contractual process
By Naomi Stafford27 August 2021
Naomi Stafford of Pinsent Masons explores the potential legal ramifications of post-pandemic supply chain issues.
Supply chains across the world are coming under increasing and sustained pressure. The construction industry is particularly susceptible to the current material shortages, disruption of trade routes, environmental concerns on top of the notable price rises and fluctuations.
The next 12 months, as the world starts to recover from the Covid-19 pandemic, will undoubtedly see more pressure on material delivery and prices. Contractors will need to be alert to both contractual and practical solutions to ensure that their projects are not the ones that suffer.
Preventing delays/unexpected price increases
Practically it is important to now assess/test and map the supply chain. Consider financial covenants, long-term relationships and whether, if necessary, there are other potential routes to and/or other supply chain members who can access required materials.
The better the communication with the supply chain, the stronger the processes in a business and the more organised the data and IT communications, then the more chance there is of a successful project.
Realistically there is only so much a contractor can do to ensure its supply chain deliver as there is a genuine materials shortage, not just a pricing dilemma. As a result, it is important that contracts protect contractors as robustly as possible, upstream as well as downstream and, where appropriate, sit "back-to-back".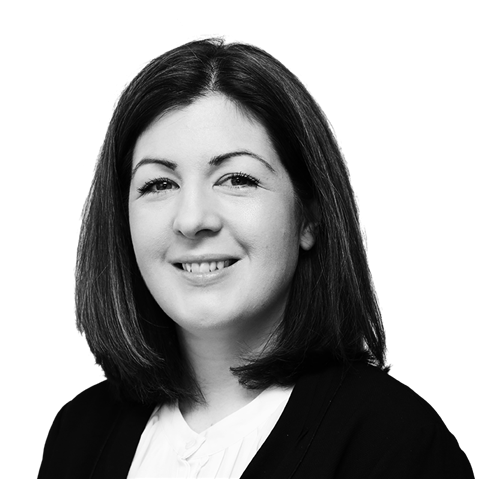 Whether negotiating a contract or already on a live project there are various aspects that should be considered.
Advance payment clauses
Consider whether an advance payment mechanism can be/is included, and if it is commercially the right thing.
An advance payment is broadly an upfront "loan" where materials/work/supplies can be paid for in advance and recovered as the project advances.
Such provision may ensure materials are prioritised on a project, but the drafting of such clause is critical along with the stability of the contract chain. Generally advance payment clauses do not allow for escalation/fluctuation of prices albeit it is possible to include a "hybrid" type of clause.
Fluctuation clauses
Some standard forms include fluctuation clauses (many of which are included because of previous material shortages in the industry). FIDIC (International Federation of Consulting Engineers), for example, allows for an increase to prices if material costs increase or other fluctuations.
These have previously been potentially beneficial to both employer and contractor, but bear in mind that contractors may produce lower tenders because of the ability to recover for fluctuation. There is likely to be increasing pressure from employers seeking to remove or cap fluctuation clauses. Check whether contracts include such clauses, and ensure there is a route to recovery if supply chain costs increase.
Variation clauses
It is critical to understand and manage variations on a project and to ensure that variations downstream can be recovered upstream. Parties are increasingly seeking to recover for increased prices through the variation clauses in a contract. However, without a fluctuation clause it is unusual for variation clauses to provide relief for material cost increases.
Termination clauses
It is becoming increasingly common for suppliers to simply be unable to provide material, or alternatively those materials coming so late as to be unusable. As a result, terminations of contracts are also increasing, both supply chain contracts and threats from employers.
It is critical that termination clauses are consistent across the entirety of the supply chain, and are sufficiently robust that supply chain members cannot simply "cancel" an order without proper recovery for the contractor.

Force majeure/Change in Law clauses
The impact of Covid-19 is likely to become a notification event in many delay/supply type issues. Beware, it will still need to be shown that Covid-19 was the cause of the delay if seeking to rely on the force majeure clause in the contract and/or Change in Law clauses.
The main provision likely to be relevant to a contractor is the force majeure clause in the contract. It is advisable to check whether "pandemics" are a force majeure event (FIDIC red and yellow books probably do allow for extensions of time for delays as a result of the Covid-19 pandemic, but it advisable to take legal advice).
Consider when negotiating keeping force majeure clauses broad or at least including pandemics.
In addition, it became apparent that many construction contracts did not provide for relief for delay/costs arising from government "guidance"/regulation throughout the pandemic.
Change in Law clauses, even if they exist in standard forms, are often weakened or removed by employers. This is made more difficult as contractors work under several different jurisdictions. Consider in the event of Covid-19 compensation whether any change in law clause may be relevant, and if negotiating consider enhancing those clauses.
The industry has already started to consider how it will manage supply of materials, particularly metals and raw materials, in a changing global market and in light of the shock of the past 18 months. However, any change will take time and need to be managed through.
In the interim, contractors are having to protect themselves and their projects as best as possible. It is inevitable that the current market conditions will lead to project delays and disputes. The best protected will be those with robust commercial and contractual processes that are properly managed and regularly scrutinised.