Sinoboom introduces mascot
By Euan Youdale07 November 2017
China-based manufacturer Sinoboom announced its new mascot at APEX Asia last week.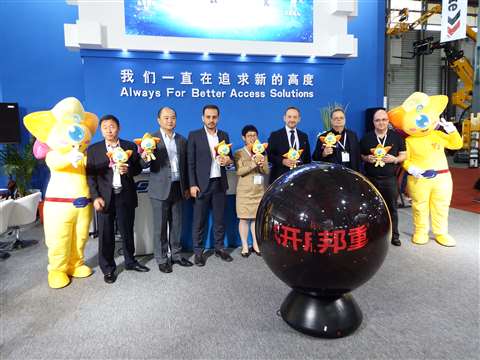 The colourful character known as Zhi Hui, translated to Eye of High Technology in English, represents the company's protentional for product development and global growth.
Zhi Hui has seven colours to represent the company's bright approach to business, along with a large wing-like star across its back which relates to the company's home town of Changsha, also known as the Star City.
Finally, Zhi Hui is based on the Star Baby, a well-known Chinese character which symbolises the potential to grow in to great things.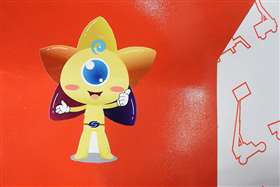 Also on the manufacturer's stand at APEX Asia was a new vertical mast lift, the 10m working height 10PJ, as well as an updated articulated boom. The GT2216EJ has a 16m platform height and is all-electric powered. It is aimed at mature markets and complements the newly-updated GTJZ 1212 electric scissor, with a 12m platform height. It offers a number of minor changes to improve performance.
The first APEX Asia was hailed a great success following its four-day run alongside the well-established CeMAT Asia material handling and factory automation show, in Shanghai, 31 October - 3 November. Exhibiters said there had been a large number of high-quality visitors throughout.