Six startups selected for first regulatory sandbox for industrial safetytech
By Catrin Jones18 April 2023
Six UK startups pioneering the use of Artificial Intelligence (AI), robotics and other emerging technologies to improve industrial safety and risk management have been selected for the world's first regulatory sandbox for industrial safetytech.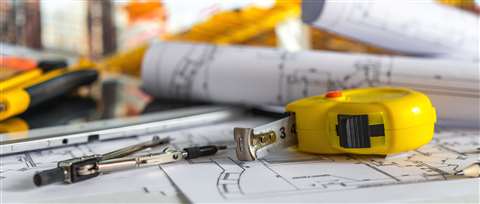 FYLD, HAL Robotics, Oculo, Eave, Plinx and Machine Eye will join seven major construction and infrastructure companies — including Balfour Beatty, BAM Nuttall, Costain, Heathrow Airport and Laing O'Rourke — in the Industrial Safetytech Regulatory Sandbox.
The sandbox is being delivered by Discovering Safety, a programme led by the Health and Safety Executive (HSE), Britain's health and safety regulator, and Safetytech Accelerator, a technology accelerator dedicated to advancing safetytech in the industry.
It aims to accelerate the adoption of proven industrial safetytech products by considering how regulation affects the development and adoption of life-saving technologies and how assessment and compliance activities can be done more effectively.
The selected startups have developed market-ready products to support health and safety in construction and represent a range of emerging technologies requiring regulatory consideration.
Dr Helen Balmforth, Head of Data Analytics at Health and Safety Executive and lead on Discovering Safety, said, "Innovation is key to advancing health and safety in all industries, including construction. We look forward to working with these six industrial safetytech startups to identify opportunities for progress and tackle any challenges that stand in the way of creating safer and more productive work environments."
Work will begin in April 2023.