SkyGuard standard across JLG boom range
By Euan Youdale23 February 2017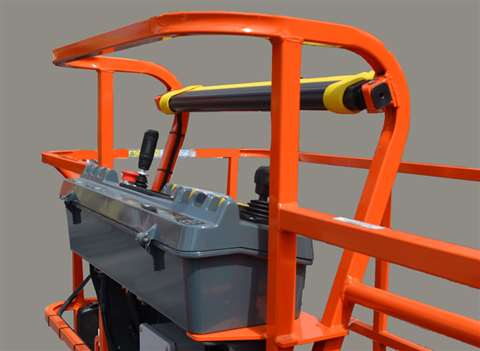 From the first quarter of this year JLG Industries is installing its SkyGuard secondary guarding system as standard across its entire range of boom lifts.
When activated, the SkyGuard system stops all functions in use at the time, then temporarily reverses or undoes most functions that were in use when the system was activated.
"This is another step forward for JLG in its ongoing effort to enhance our products. After working to continuously improve SkyGuard, JLG has now made it a standard feature and is included in the price of the machine," said Paul Kreutzwiser, global category director, AWPs, JLG Industries. "As always, JLG will look to further improve on all of its access equipment and will continue to be an industry leader in the field."
SkyGuard can be activated from a variety of angles and provides additional protection without impeding or reducing the work envelope of the boom lift. Nor does it increase the boom lift platform profile or limit the use of the platform. The system resets with a cycling foot switch or e-stop, and with no moveable parts, it eliminates the need for scheduled or additional maintenance. SkyGuard kits are available to customers for specific models of boom lifts ordered prior to 2017.