Skyjack boosts Ashbrook fleet
Skyjack division continues to provide platforms for UK rental company Ashbrook.
Ashbrook began sourcing new access equipment in 2016 when it took over two depots from form former plant hire company Hewden.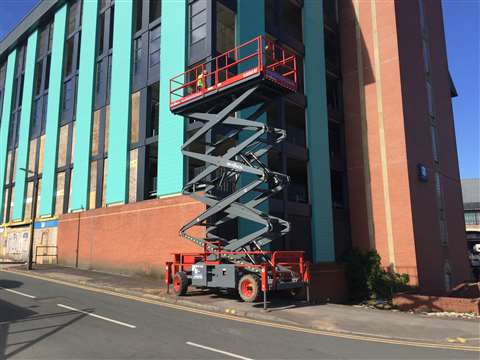 "We have been expanding our fleet quickly and we've bought nearly the full range of Skyjack units as they're good, reliable products," said James Ashbrook, managing director of Ashbrook.
J K Ashbrook has been trading in the north west of the UK since the 1990s, and is one of the leading plant hire, groundworks, and civil engineering contractors in the region. The former Hewden depots at Bangor and Warrington have been added to the group, and a new depot has been established at Amlwch, in north Wales, this year. As well as offering a full range of access equipment they offer nationwide self-drive hire of construction plant equipment, including excavators, telehandlers, bulldozers, dumpers, rollers, and tractors.
"We've come a long way since first investing in access equipment," Ashbrook said. "It is clear from the success of our access division that there is high demand for a professional, reliable hire service that combines new equipment, access to the latest machinery and innovation, without the cost of ownership."
The milestone 100th machine delivered this year was a SJ9250 RT rough terrain scissor, which was used for signage work near the internationally renowned football club, Manchester United.
Among Ashbrook's fleet, the most popular Skyjack machines are the 16.1 m working height SJ46 AJ articulating boom and 11.75m working height SJ6832 RT rough terrain scissor. "We have a good customer base for construction, heavy industry, and events production," said Ashbrook. "This has been a huge investment for us, and it strengthens our position as a leading plant and access hire provider in the north west and north Wales area."