Skyjack continues its climb
By Euan Youdale06 November 2015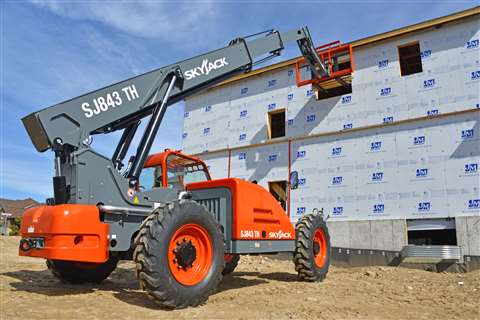 The industrial segment of Linamar, represented mainly by Skyjack, saw sales increase by 24.8%, or $41.8 million, to $210.2 million in the third quarter of 2015, compared to the same period last year.
The group said the increases resulted from favourable changes in foreign exchange rates, market share growth for booms in North America and Europe and a rise in market share for telehandlers in North America.
Operating earnings in the industrial segment increased $9.5 million, or 34.7%, over the third quarter 2014. There were higher margins thanks to the aforementioned favorable foreign exchange rates and increased boom and telehandler market share, "partially offset by
lower earnings due to a less favorable product mix and customer of the units sold in the quarter, higher than the normal level of trade-in allowances that occurred in the quarter and increased management and sales costs supporting growth," said Linamar in its statement.
"We are very pleased with another excellent quarter of double digit growth at Linamar," said Linda Hasenfratz, Linamar CEO. "Financially we again saw strong, industry leading top and bottom line growth, setting us up for another record year. We are excited by what our team is achieving and what the future holds."
Group sales for the third quarter were $1,273.9 million, up $253.2 million from $1,020.7 million in the same period last year. Net earnings were up 35.5% and earnings per share increased 34.1%, reaching $107.6 million and $1.65 respectively.