Skyjack debuts new vertical mast
By Lindsey Anderson22 February 2021
Skyjack has debuted a new 20-foot vertical mast machine, the SJ20. The unit features a 20-foot platform height, full electric drive and optional wind rating.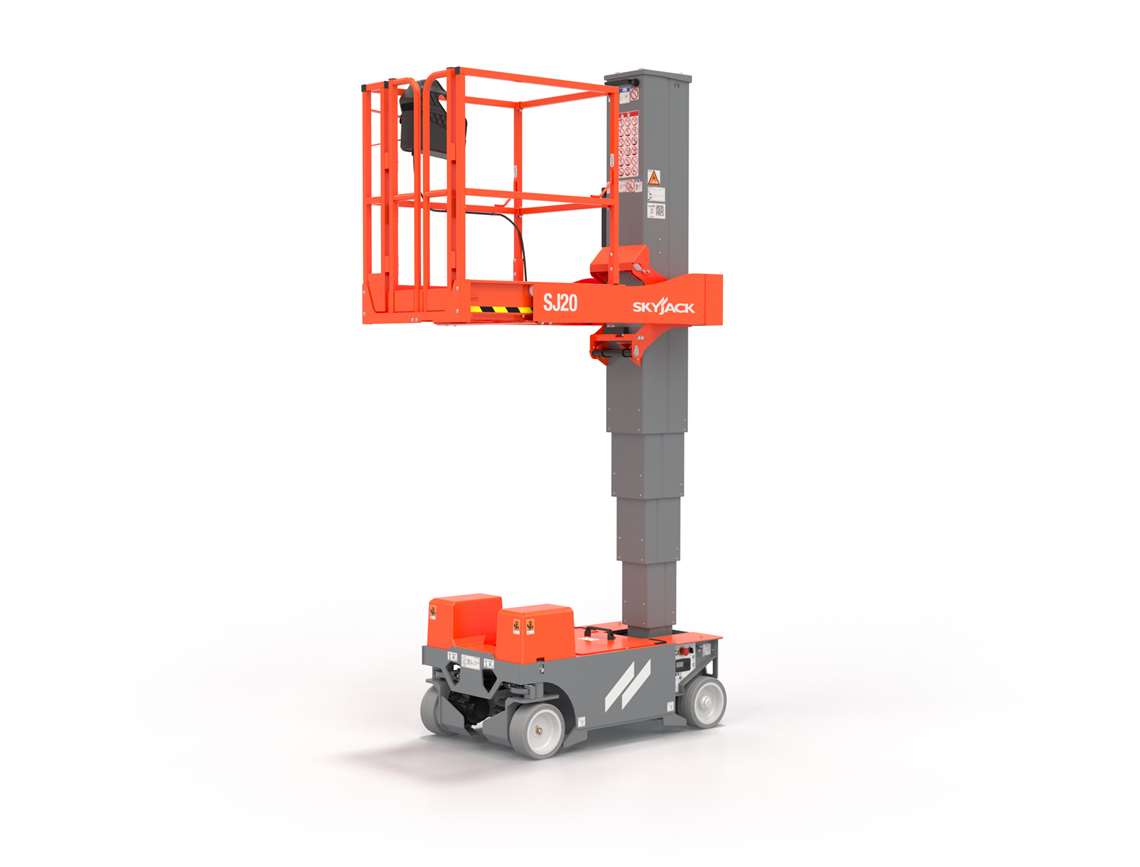 "The higher height meant a new 5-section mast design with a closed multistage cylinder," Schmidt explained.
The SJ20's torque provides up to 25 percent gradeability and can accomodate 350 pounds in the platform. The machine has a GVW of 2,440 pounds.
"Similar to our Next Generation DC scissor lifts, our new vertical masts also feature an onboard diagnostic system," Schmidt said. "By providing operators or service technicians with real-time faults in plain simple language, we've eliminated the need for plug-in calibration for day-to-day troubleshooting."
Commonalities with its smaller vertical mast counterparts include:
A traversing deck that provides up to 16 inches of up-and-over capability
Easy-access maintenance hatch, providing unrestricted access to all major components including batteries
Improved ground clearance for pothole protection without components to maintain or potentially snag on cords or debris