Slagelse chooses remanufacturing
By Euan Youdale19 May 2020
Slagelse Lift, based in Slagelse, Denmark, has had two of its Niftylift booms remanufactured.
The HR15NDE and HR12NDE models were 15 years old and instead of selling them Slagelse sent them to Nifty4Sale, which is based in Bielsko-Biala, Poland, for remanufacturing.
The lifts were completely dissembled and all fluids, including cooling fluid, hydraulic and diesel oils were recycled or replaced. The steel parts were sand blasted, primed, wet painted or powder coated in Slagelse's blue and white colours. Both units were assembled exactly in line with Niftylift's procedures and using original parts. All the hydraulic hoses were completely replaced with new ones, as too was the basket, batteries, slew ring and wheels. For the other parts it was decided, case by case, if they were within acceptable tolerances or had to be replaced.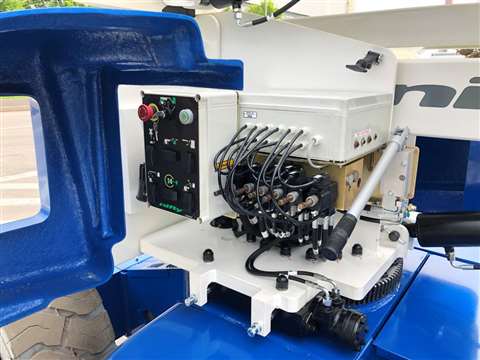 Finally, the lifts were tested following Niftylift's specifications for new machines. Only after the results corresponded precisely, were the machines delivered.
The remanufacturing process took six weeks. Mark van Oosten, of Nifty4sale, said remanufacturing offers a good opportunity for companies to renew their fleet. Furthermore, he said, concerning the environment, refurbishing is the better alternative to selling or scrapping.
Anders Lindboe, from Slagelse, added, "The machines are like new - the investment is in my opinion really good compared to the purchase of two new machines. This is definitely not the last time we will make use of remanufacturing."