Smaller, lighter engine from Hatz
By Sandy Guthrie06 March 2014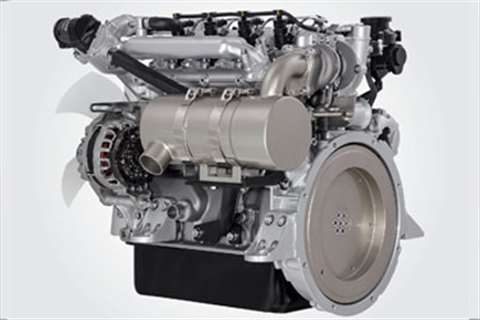 German engine manufacturer Hatz is describing its new Diesel 4H50TIC as the "next generation of industrial diesel engines".
On show at ConExpo in Las Vegas, US, the first version of the new Hatz H-Series has been in series production and ready for the customers since January. The 2 litre 4-cylinder diesel engine is equipped with the latest Bosch common rail technology, intercooler, turbocharger, diesel oxidation catalyst (DOC), and exhaust gas recirculation (EGR).
Hatz said the low emission values, performance and fuel efficiency set benchmarks in the 37 to 56kW class.
It claimed a ground-breaking downsizing approach was sought in the development of the 4H50TIC. The primary development objectives were to reduce size and weight while maintaining a high performance and exhaust gas values.
The result, it said, was a turbocharged 2 litre engine that achieved a maximum output of 55kW and weighing 173kg. The engine meets the EU Stage IIIB and US Tier 4 final regulations.
Hatz said the exhaust aftertreatment required "just a robust DOC, which in contrast to a diesel particulate filter (DPF) is maintenance-free and built for a lifetime. Furthermore, the DOC works without any electronics."
It said the use of a DPF was not necessary as a result of the reduction in the particulate matters (PM) during the combustion process, but that it could be adapted as an option based on regional and local requirements.
Hatz said the 4H50TIC's uses fell into three areas – mobile devices, machines and stationary machines. Mobile machines include mini excavators, wheeled loaders and forklifts, while machinery includes aerial platforms, wood chippers, drills and pavers. Stationary engines comprise pumps and generators.
Hatz said that distribution would focus primarily on the EU, the US and countries where there is demand for low emission engines.
It added that the compact design meant that the 4H50TIC could be integrated into existing applications. Fans and the oxidation catalyst can be installed in different mounting positions and thus provide more flexibility during set up. It said the space requirement was considerably lower than required for comparable engines.