Smart class launch from Palfinger
By Euan Youdale27 May 2016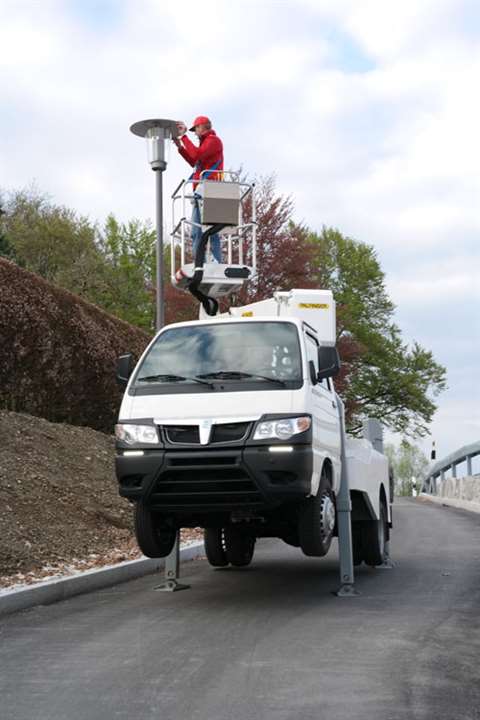 Palfinger Platforms Italy has launched the Smart Class P 90 T.
With a clearance width of 1.56m, a deployment width of 1.61m and a manoeuvrable wheelbase of 2.18m, the truck mounted machine is designed for work in tight spaces.
The maximum working height of 8.8m also means the platform is suited to maintaining young trees, performing maintenance work on street lamps or cutting back trees to improve light levels on streets, cycle paths and footpaths.
Measuring 1.56m wide, 4.55m long and 2.15m high in driving mode, small alleyways and low underpasses can be accessed. In operational mode its deployment width is only slightly greater at 1.61m. Maximum load capacity is 120kg, while total weight is a 2.2 tonnes.