SMIE and Smart Jobsite merger
By Leila Steed26 April 2019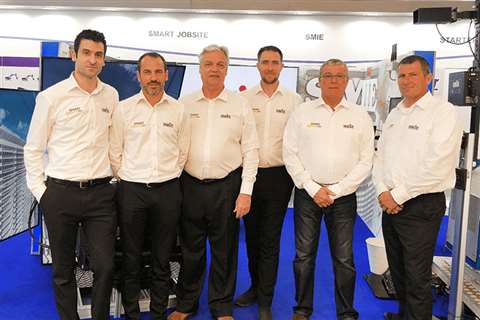 Site safety specialist SMIE has merged with technology company Smart Jobsite at the shareholder level. While stakeholders at both companies will transition to form a single body, SMIE will remain a privately-owned company.
The two companies will continue to operate as distinct organisations, with SMIE's founder Jean-Louis Olivier becoming chairman, and Smart Jobsite's CEO Jean-Charles Delplace becoming CEO of both companies.
SMIE and Smart jobsite CEO, Jean-Charles Delplace, said, "There is a natural similarity between the two companies," he continued, "It makes complete sense for our organisations to work together, supporting each other as we aim to achieve a common goal which is to create safer, more efficient, more productive construction and building sites through the design and implementation of digital solutions."
According to SMIE, the merger coincides with its commitment to extend its technologies and solutions to support the entire building process, as well as the lift management sector. It said the merger would enable it to further develop its existing systems and create new products, and that the support of Smart Jobsite's advanced solutions would facilitate more effective management, monitoring, and reporting.
SMIE said each company would continue to focus on its respective markets.