Snorkel fast-tracks CE scissor launch
By Euan Youdale24 June 2013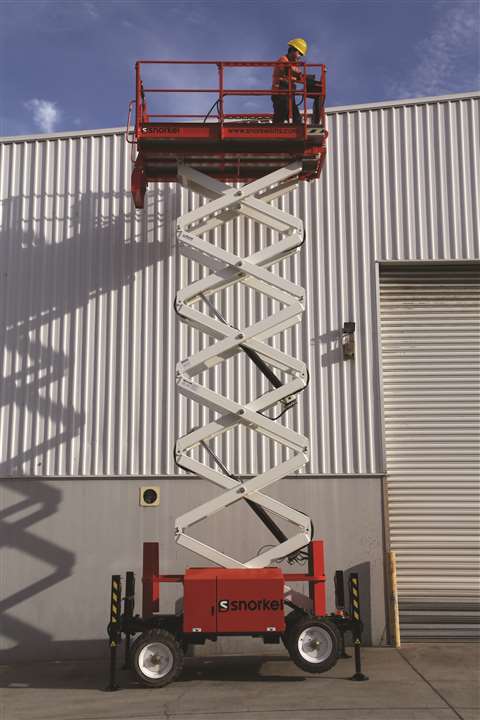 UK-based Snorkel has accelerated plans to produce a CE-marked version of its S3970RT rough terrain scissor lift, first launched at Bauma.
Engineered at Snorkels New Zealand facility for the Australasian market, the S3970RT is already in production in that region. following favourable customer feedback at Bauma, it is now ready to produce a CE-marked version.
The Snorkel S3970RT is designed for working in confined spaces, such as in between buildings. Built on Snorkels SRT chassis, the S3970RT provides a maximum platform height of 11.5 m (37 ft, 8 in), and is 1.8 m (5 ft, 10 in) wide, 3.3 m (10 ft, 10 in) long. It can lift up to 350 kg (771 pound).
Snorkel will confirm that the CE version of the S3970RT is now available for order at the Vertikal Days exhibition taking place at Haydock Park, UK, this week, 26 - 27 June.
The S3970RT will also be available in a diesel/electric bi-energy version. This additional flexibility means the machine can be operated outdoors on the diesel engine, then switched to battery power for quiet, clean operation indoors, said the the manufacturer.
It is joined on Snorkel's stand (138) by the M1230E mast lift; the S1932E and S3246E electric scissor lifts; the A46JRT articulated boom lift; the SL26SL Speed Level, and TL39 trailer-mounted boom.