Snorkel mini scissors for BSS
By Euan Youdale15 March 2019
BSS Industrial, a division of Travis Perkins and leading UK distributor of pipeline and heating solutions, has made a significant order of Snorkel S3010P push-around mini scissor lifts.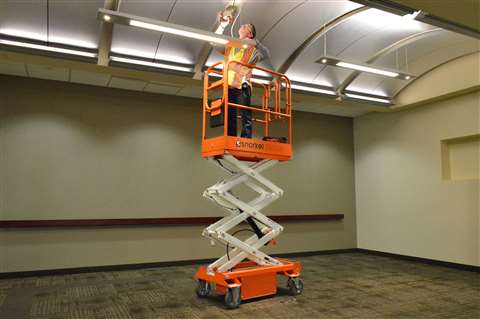 Delivering a working height of up to 5m, the Snorkel S3010P can lift up to 240kg, yet weighs 370kg. This investment in 50 units follows a series of trial orders, where the product was introduced to its branches. Delivered by Snorkel UK, the lifts will be available for hire across the BSS UK network.
Leighton Davies, hire director in the merchanting division at Travis Perkins, said, "We have been delighted with the performance of the Snorkel S3010P. It provides an additional and useful source of hire revenue at branch level and the customer acceptance feedback has been excellent.
Andrew Fishburn, managing director at Snorkel UK, added, "We are thrilled that BSS Industrial selected Snorkel as a supplier of choice for this equipment. We look forward to working with them in future."