Snug fit in the Shambles
By Euan Youdale27 July 2015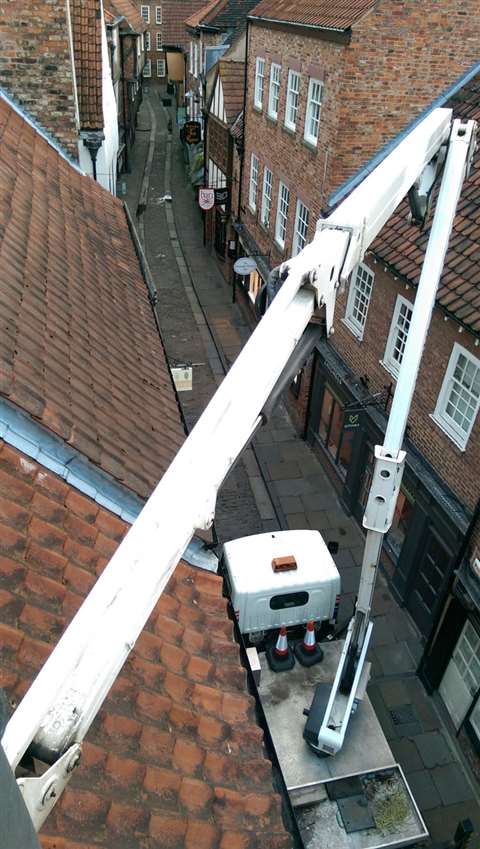 It was a case of modern technology meeting medieval design when a Wilson Access Hire truck mount had to tackle a job in the tightest of spaces.
The job itself only involved replacing a broken roof tile. But that tile was on the roof of a shop located in the Shambles in York, which is said to be the world's best preserved medieval street and one where in some sections you can touch both sides of the street with arms outstretched.
The contractors, Ashtree Roofing hired the smallest truck mount in the Wilson Access fleet – a CTE ZED 21JH on a Nissan truck. Even then, it had only inches to spare on the narrow cobbled street and its outriggers had to be positioned on the street's raised pavements.
Stuart Bower, Ashtree roofing contracts supervisor, said, "The truck mount gave us easy access to the roof. As the Shambles is a popular tourist attraction it was important that our work didn't cause any inconvenience so we carried out the repair in the early hours."
The ZED 21JH articulating truck mount has a 20.7 m working height and a 10 m working outreach.