Socage sets up in Brazil
By Euan Youdale12 February 2015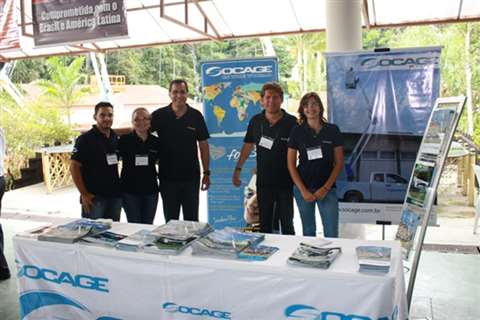 Italy-based Socage has opened its first assembly and service plant in Brazil. Socage do Brasil is headquartered in Indaiatuba, in the San Paulo area.
Up until now Socage has been in a joint venture with a Brazil-based manufacturer, and has decided to start up on its own.
The Italian manufacturer wishes to be close to its customers and said the facility would allow it to understand the South American market better and satisfy its needs. Socage added that it was also part of a general plan to widen its presence in Brazil and worldwide.
"The goal of the branch is to create a widespread distribution, to implement a dedicated after sale service and to provide knowledge and awareness of Socage products," said a company spokesman.
The branch's general manager, Marcelo Bracco has long-standing experience in the access market and said he was confident about the future of the market in Brazil. Mr Bracco said the plan was to become an independent assembly centre by buying platforms in kit form from the headquarters in Italy and sourcing minor components in Brazil.
Pick-up and van mounted platforms have been specifically designed for the South American market. "The new branch therefore expects to make a huge impact on the Latin-American area, and, in this way, supporting Socage growth plans," added the spokesman.