Special ropeway delivered to Bolivia
By Ian Vallely28 January 2016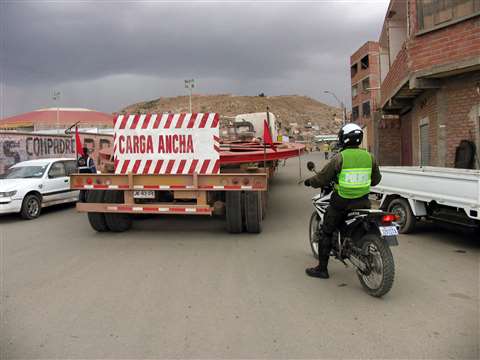 B & B International from France supported by Tecniproject from Chile – both members to the Worldwide Project Consortium (WWPC) – are involved in a ropeway project in Oruro, Bolivia.
The flow of shipments is expected to come to an end before February 2016, just in time for the Carnival of Oruro, the largest annual cultural event in Bolivia and the second largest in South America.
This ropeway will join the city of Oruro to the 'Virgin of Socavón', a 150 foot (45 metre) tall cement, iron and glass fibre statue on top of a 3,700 metre high mountain south of La Paz, the country's second largest city.
The total project incorporates 850m of special cable, valued at US $18.5 million, and 100 containers, including a variety of out-of-gauge cargo (pulley / reels) shipped from Fos/Mer in France and Genoa, Italy to Arica in Chile.