Speed and force with Cat multi-processors
Cat has introduced three multi-processors with multiple interchangeable jaws for a variety of specialised demolition tasks.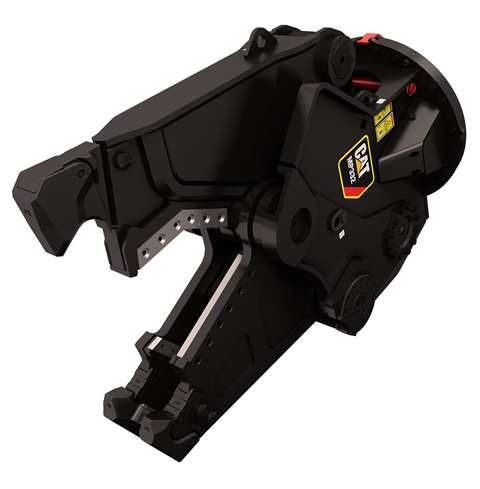 The company says that the MP332, MP345, and MP365 models can cycle 50% faster and generate up to 19% greater cutting and crushing forces.
An innovative locking system enables a single operator to typically change jaw types in 15 minutes or less, using only standard hand tools.
The new multi-processor models are designed with "speed-booster" technology that automatically shifts hydraulic action between force (boost mode) and speed (speed mode) as operating conditions vary, resulting in optimum efficiency and productivity.
Under no-load conditions, the speed valve allows high hydraulic flow to rapidly open the jaw or close it to contact. At material contact, maximum cutting and crushing force is applied. Depending on the multi-processor model and jaw being used, forces range from approximately 460 to 1,270 t.
The design of the new models results in greater power when installed on small excavators, and the balanced design also keeps the center of gravity close to the host machine.
As an added benefit, control programmes for the tools are incorporated into the operator displays of Cat Next Gen excavator models.
To ensure long-term durability, jaws are protected with easily replaced wear parts. An armoured cylinder rod and a protective structure for the main body of the cylinder ensure that this critical component is kept from harm even when the jaw is deep into debris.
Cat says that most cutting blades can be flipped in two ways, allowing four cutting edges to be used before replacement is required. This design lowers operating costs and keeps service time to a minimum.