Speedy Hire furloughs 50% of employees
By Murray Pollok09 April 2020
UK rental company Speedy Hire has furloughed around 50% of its employees – 1,750 staff - under the government's COVID-19 job retention scheme.
It has temporarily closed some of its smaller depots but said it was maintaining national coverage through its superstores to service customers who are providing essential services. All depots are physically closed to customers, with trading being undertaken solely through digital platforms or by telephone.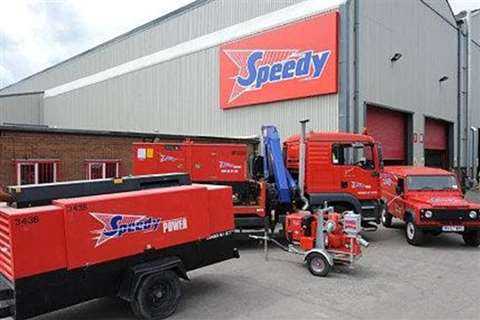 Under the UK's furlough scheme, the government will pay 80% of salaries up to a maximum of £2,500 per month, with furloughed staff remaining employees, but doing no work. The scheme runs from March to May.
It its trading statement, Speedy said it was retaining a "substantial proportion" of its revenues as it entered its new financial year in April, despite the pandemic. The virus had an impact towards the end of March, said Speedy, with some business areas seeing reduced activity. However, it said many projects were continuing and new opportunities were emerging.
Other pandemic-related actions include a significant reduction in capital expenditure on fleet in the current financial year and a recruitment freeze. All board directors and the leadership team will take a 20% reduction in salaries and fees for three months from 1 April.
Russell Down, Chief Executive said; "Speedy has an important role in supporting the delivery of customers' projects and particularly those providing essential services at this critical time. We are proud to be supporting several COVID-19 related projects, including the establishment of the Nightingale hospitals, and have offered our four-hour delivery service free to all NHS providers.
"We have taken significant measures to protect our financial position whilst preserving our ability to continue trading and to respond quickly to changing market conditions. Over the medium term we remain well positioned to benefit as normal trading conditions resume.
"I would like to thank all my Speedy colleagues, including those on furlough leave, and our customers for their continuing support at this time."
Speedy said its board would decide on whether to recommend a dividend payment when the scale of the COVID-19 impact had become clearer.