Speedy opens more 'in-store' sites
By Murray Pollok05 April 2022
UK rental company Speedy said it will have 38 in-store rental locations at B&Q sites in the UK before Easter.
B&Q is the largest do-it-yourself retailer in the UK with around 300 locations. Speedy's rental presence will also extend to the retailer's website, diy.com, said the rental company.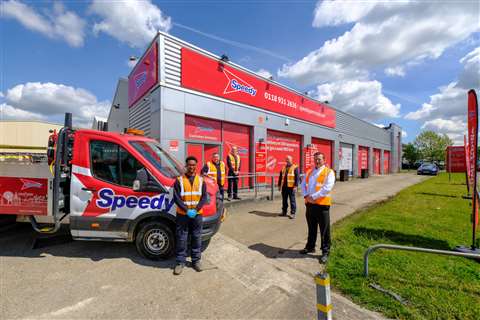 The update on the B&Q venture was included in Speedy's market update for the full-year to 31 March, ahead of the full results on 24 May.
It said its "positive trading momentum" had continued through the full year. Revenues will be around 5% higher than the previous year, with sales up 7% in the final quarter – the first three months of this year - compared to the same period in 2021.
It said its key markets continued to provide growth through higher demand and volumes, and with better pricing helping to offset inflationary cost pressures.
The company accelerated its fleet investment in the year, with spending of around £70 million focused on sustainable products, said Speedy.
Russell Down, Speedy's Chief Executive, said; "I am pleased to report that our positive trading momentum has continued with further revenue growth in Q4.
"This has been supported by positive end markets, with strong demand resulting in increased volumes, better rates and higher utilisation, on an enlarged hire fleet. Results for the year are expected to be in line with the Board's expectations."