Spider launches next gen traction hoist
By Sarah McCay07 October 2014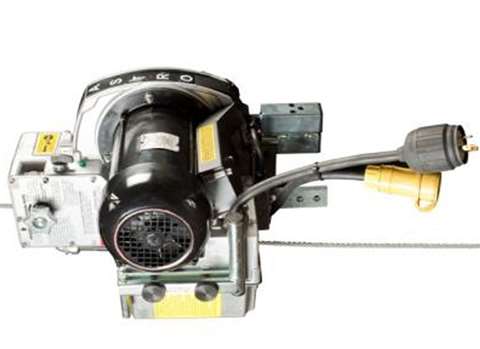 Spider, a division of SafeWorks, LLC, has introduced its latest traction hoist - the next generation Astro E2200.
Offering a 2,200 lb (1 tonne) load capacity, the new Astro E2200 is suitable for heavy construction and industrial installation, and maintenance, including elevator projects.
Integrated safeties are built into the body of the hoist, ensuring operator safety by eliminating the risk of omission or poor installation. Load dependent traction extends the life of the wire rope, while modular construction, ergonomic handles, and a standard visible hour meter are additional features that make the Astro E2200 easy to operate.
Control, pendant and mechanical modifications mean that the Astro E2200 can be customized to meet the customer's elevator installation needs.
"For over 25 years, Astro has provided a safe, robust and proven lifting solution for a variety of industrial and construction applications," said John Sotiroff, vice president of sales and distribution. "Now the next generation Astro E2200 delivers the same proven performance, but with increased load capacity, specifically designed for heavy elevator projects. It is available for rent or purchase from 24 Spider locations in the Americas, enabling easy, cost-effective support and service locally."
The Astro E2200 is UL-classified and manufactured in Spider's ISO 9001:2008 certified facility.