SPP Pumps receives €1.43 million for R&D facility
By Helen Wright08 January 2015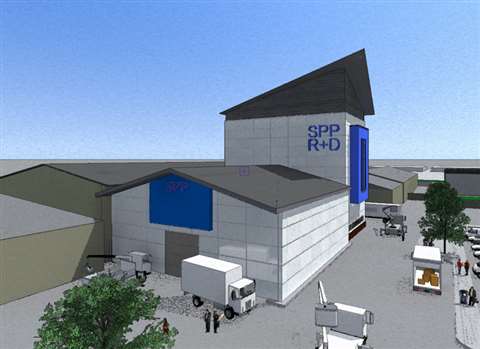 Pump manufacturer SPP Pumps has been awarded £1.12 million (€1.43 million) in Regional Growth Funding to build a new research and development facility within its Pump Manufacturing Centre in Coleford, UK.

Site Director Ken Winn said, "We are thrilled to have received the allocation of funding. Of course we need to work through due diligence and other approvals, but this allows us to build a fantastic major pump R&D facility right here in Coleford.
"The funding will help us to realise our vision for the new facility, giving us much more capacity, improving efficiency and reducing lead times - but most importantly will allow us to manufacture solutions that meet our customer specifications far more effectively."
Mr Winn added that the funding would also guarantee high skilled jobs in the area for years to come and ensure local employment growth.

The company said the state-of-the-art facility would offer a higher rated power supply, eliminating the need for generator hire. It said a new packing and despatch area with 2 x 25 ft (0.6 to7.6 m) cranes would also free up a further 60% of existing floor space.
A new paint spray booth was also planned, together with a higher capacity test well to offer improved capability, health and safety and efficiency for the company.