SRS invests in Snorkels
By Euan Youdale05 August 2013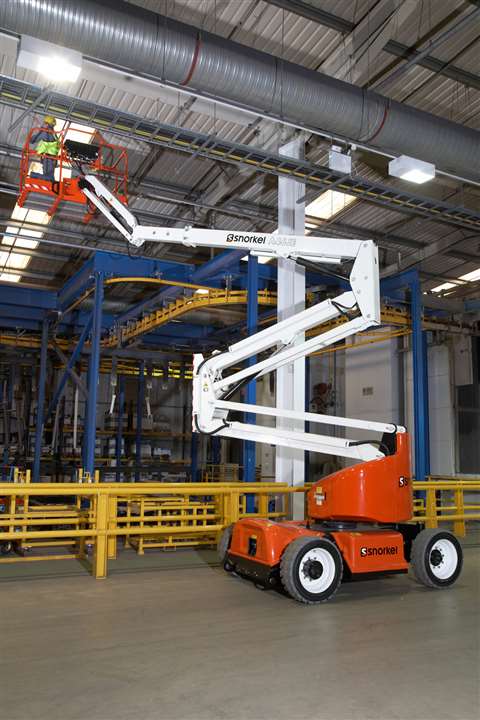 Japan-based equipment rental company SRS Corporation, part of the Aktio Group, has ordered 14 Snorkel lifts.
The order includes A38E and A46JE articulating booms, as well as six MB series mast booms.
Headquartered in Tokyo, SRS specialises in renting aerial lifts and construction equipment. Aktio Corporation purchased SRS in 2012 and has 20 branches nationwide and a further 309 sales outlets across Japan.
Masashi Sakuma, general manager of Snorkel Japan, said: "SRS has embarked on a strategy to grow its sales to contractors which maintain industrial facilities and factories. The company believes that it will gain a more profitable return on investment from this market, compared to its core market of construction contractors."
Nishio Rent All, another of Japan's biggest rental companies, recently purchased seven Snorkel A38E all-electric articulating booms, for much the same purpose, said the manufacturer.