SSAB awards CTE
By Euan Youdale26 February 2016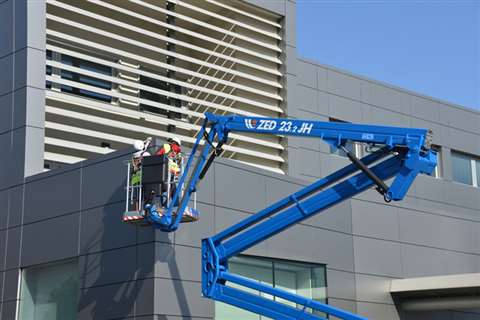 Swedish Steel manufacturer SSAB has awarded Italian AWP manufacturer CTE with the first My Inner Strenx programme certificate.
It follows SSAB's introduction of its high strength steel product Strenx in 2012. in June that year, CTE produced its first model to incorporate the new structural steel, and then later that year developed its 20 m working height Zed 20.2H truck mount using Strenx from the beginning of the design process. As a result, the machine offers 2mm thick boom sections and is capable of 9.2m unrestricted outreach and 300kg nominal load, on a 3.5 tonne truck.
The My Inner Strenx programme, developed by SSAB, represents a complete partnership between the two companies from a technical, branding and marketing point of view, when it comes to developing machines using Strenx; its moto being 'think thinner – get stronger'. The certificate was first awarded to CTE in October last year.
Since the first collaboration in 2012 between CTE and SSAB two more platforms have been produced, the Zed 21.2 JH and the Zed 23.2 JH, again on a 3.5 tonne truck.