Star invests £4 million
By Euan Youdale15 May 2017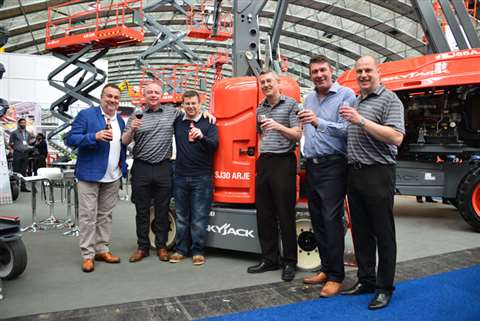 UK-based Star Platforms has invested more than £4 million (US$5.2 million) on 250 scissor, boom and low level access platforms; boosting its fleet size to over 1000 in its third year of trading.
Included in this investment are new additions to the Star Platforms fleet: two new models from Skyjack - the SJ4740 electric scissor lift and the SJ30 ARJE articulating boom - and A NiftyLift HR28 Hybrid boom.
Richard Miller, joint managing director, Star Platforms said, "Skyjack and NiftyLift have received most of our capital expenditure for 2017. Not only do both companies offer a good commercial deal, but more importantly, they are very easy to do business with."
Some of the 250 new products have already been received by Star Platforms with the remainder of the orders being delivered through to August 2017 to ensure stock levels are sufficient to support customer demands.
Mr Miller, added, "We anticipate 2017 being a very busy year and we need to ensure we have a modern fleet and the continued capacity to support our loyal customer base."