Stavebniny DEK invests in Bobcat excavators
By Joe Malone10 January 2018
Czech rental company Stavebniny DEK has added 10 new Bobcat E19 compact excavators to its ever-growing rental fleet.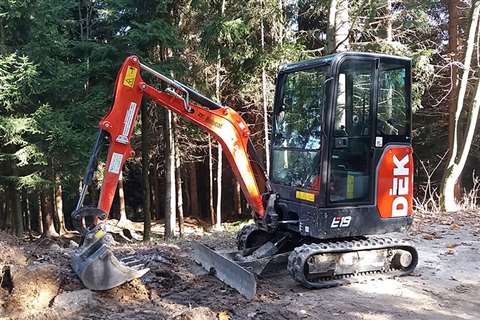 The company, based in Prague, sells and rents equipment, and has an annual turnover of more than €420 million. It began its equipment rental operation in 2013, and now has more than 60 branches across the Czech Republic. Its aim is to provide the public, small businesses and construction companies with best-quality equipment.
The Bobcat's E19 compact excavator models in the DEK fleet boast premium features such as: A heated cab; a radio; an extended arm; wide blades; a suspension seat; keyless ignition; a Lehnhoff MS01 quick-coupler system; a Bobcat comfort package including a high comfort seat and joystick-controlled arm movement; and a Bobcat performance package for improved mobility on sandy surfaces.
Michal Svejcar, director of the DEK rental service, said, "The Bobcat E19 compact excavator was successful in our tender because of its high quality, which we have tried and tested for ourselves on the job site, and because of the advanced design and quite exceptional range of features."
DEK's rental fleet also includes a range of handheld tools, compaction and earthmoving equipment.