Sterling acquires from Entrec
Entrec Corporation in Canada has sold its Canadian crane rental business to Sterling Crane.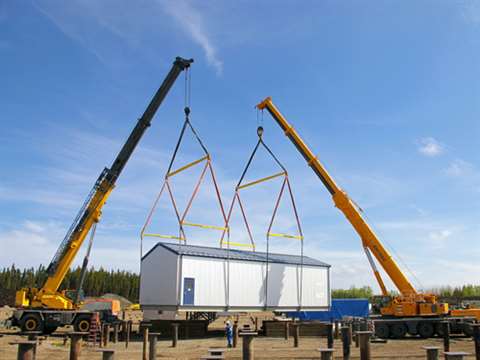 The two companies signed a definitive agreement for the acquisition at US$21.2 million. Entrec said it will use the money to reduce its long-term debt.
Commenting on the move, John Stevens, Entrec president and CEO, said, "This sale is a nice strategic move for Entrec. Through this sale we will be able to significantly reduce our long-term debt. In addition, we intend to partner with Sterling Crane to be a preferred supplier of heavy haul transportation services to Sterling Crane in Canada and utilise Sterling Crane as a preferred supplier of crane services to Entrec in the future for our Canadian operations."
With the sale completed Entrec said it would focus on the following three areas: its crane and transport service provision in the USA; oilfield transport and picker truck services in Alberta and north-east British Columbia via ENT Oilfield Group and Capstan Hauling; and specialized heavy transport throughout Western Canada.
Alberta-based Sterling Crane was started in 1954 and supplies the Canadian energy, natural resource, construction, and industrial markets. It is part of Marmon Crane Services which has a fleet of more than 1,200 mobile cranes.