Still time to book for ITC tower crane conference in Barcelona
By Murray Pollok29 May 2023
Get your tickets now for the International Tower Cranes conference in Barcelona, Spain, on 13 and 14 June.
See the full speaker line-up for this year's ITC at the conference website.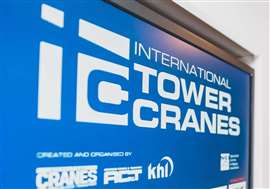 Topics include new options for powering tower cranes, the future of self erecting towers, digital technology innovations, and a report on how tower cranes continue to work on Barcelona's famous Sagrada Familia church.
The programme is given below. Click here to reserve your space at the event.
ITC programme
WELCOME: Jorge Cuartero, managing director, ANMOPyC
MORNING KEYNOTE Overview of Spain's tower crane market
Miguel Cerezo Rodríguez, CEO, Grúas Cerezo
How to power tower cranes with minimal draw from the electricity grid
Dr. ir. Bart Meersman, director and co-founder, Neargrid Solutions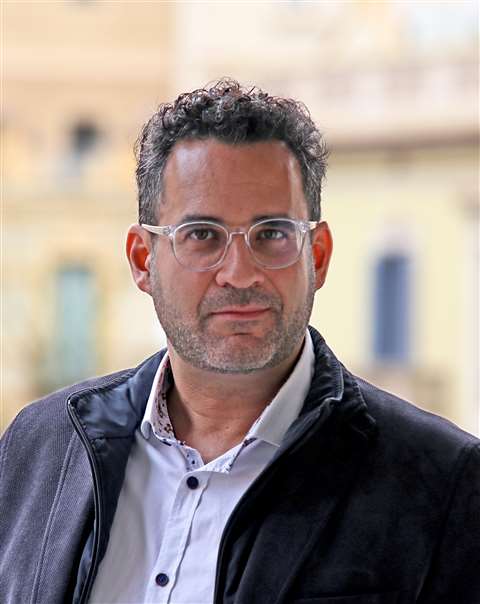 Crane design evolution and adaptation to future construction challenges
Jorge Lucas, sales manager, Jaso Tower Cranes
Wire ropes on tower cranes: challenges and solutions
Alexander Knepp, research engineer, KV R&D Center for rope development and testing
Panel discussion: Self erecting tower cranes; their place in the market and the potential for growth
Nicola Castenetto, business line director, Terex Tower Cranes
Julian Dyer, sales manager, Falcon Tower Cranes
Jörg Hegestweiler, CEO, BKL Baukran Logistik
Clemens Maier, product manager, Liebherr Tower Cranes
(Chaired by Niamh Marriott, ICST deputy editor, KHL Group
AFTERNOON KEYNOTE Pushing boundaries: sustainability and new technology must lead the way in tower crane rental
Andrew Brown, managing director, Falcon Tower Crane Services
High tech safety systems in practice
Lior Avitan, CEO & co-founder, Ultrawis
Steel spires: tower cranes on the Sagrada Familia cathedral
Antonio Bello Figueroa, Ibergruas and Carlos Pimenta, Manitowoc Crane Group Portugal
Precision load control for increased safety and productivity
Viktor Mosolf, head of digitalisation, Wolffkran and Dr.-Ing. Mohamad Abouelezz, head of product management, Wolffkran
Case study: planning the craneage on a construction site with multiple tower cranes
Albert Fitoussi, Managing Director, MéthoCAD
A site visit on the day before the conference, on 13 June, has been arranged. It will be to La Sagrada Familia, the famous chirch designed by Antoni Gaudi, in the city.
Event supporters
The event has the following sponsors:
Platinum sponsor: AMCS technologies
Gold sponsors: Jaso Tower Cranes, Liebherr, Potain, Wolffkran
Hospitality sponsor: NFT
Networking breaks sponsor: Terex
Silver sponsor: Comansa
Supporting sponsors: AMPD Energy, Bondura technology, The Crosby Group, FT Technologies, Jost, Krupinski Cranes, Neargrid, NET (North East Telecommunications), Stafford Soima Tower Cranes, WireCo.
The event partner is Specialized Carriers & Rigging Association (SC&RA), and supporting associations are ANMOPyC and ESTA.