Strabag ceases Austrian operations
By Mike Hayes19 March 2020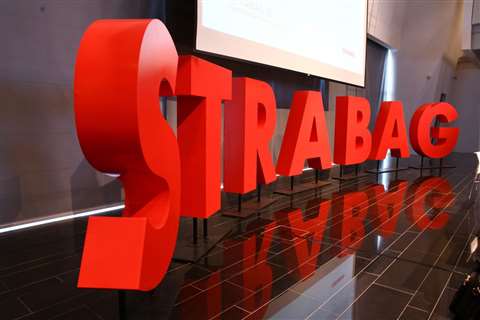 Austria's largest contractor, Strabag, has suspended almost all of its construction site work in the country, with immediate effect, to prevent the spread of the coronavirus.
The Vienna-headquartered company currently has in excess of 1,000 Austrian projects underway which will be affected by the move.
It is unclear whether Strabag also intends to suspend work on its projects outside of Austria. Strabag currently employs some 75,000 people worldwide.
In a statement, Thomas Birtel, Strabag's chief executive, said, "The restrictions on public life associated with the coronavirus prevention measures are having an enormous impact on our construction operations. After weighing all the interests and, above all, due to our responsibility to society, we feel compelled to take this drastic step."
Although no precise timescale for the closures was given, Strabag said it was likely to be "several weeks" before they could potentially reopen.
The company had previously considered keeping sites open, with a strict policy of workers maintaining a distance from each other of at least one metre. Before implementation, the management decided the policy could not be relied on to prevent the spread of the virus.
Strabag said a small number of sites would remain open for the time being; these are either sites on which workers should be able to maintain a safe distance from each other, or sites that are of "overriding public interest".