Strabag consortium wins Brenner Base Tunnel contract
By Sarah McCay27 October 2014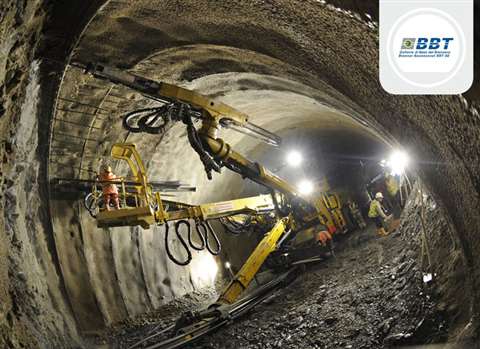 A consortium made up of Strabag, Salini Impregilo, Consorzio Cooperative Costruzioni CCC and Collini Lavori has been awarded a €300 million contract to build the Eisack Undercrossing section of the Brenner Base Tunnel.
Work is scheduled to begin this year with a planned construction time of around eight years.
The contract section is located at the southern end of the Brenner Base Tunnel near the town of Franzensfeste (Fortezza) in the Province of Bozen (Bolzano) in South Tyrol.
The project includes the construction of the two main tubes of the future Brenner Base Tunnel with a total length of 4.3km, as well as two connecting tunnels to the existing Brenner Railway, adaptations and improvements to the existing infrastructure, and the environmental restoration of all areas after construction is completed.
Thomas Birtel, CEO of Strabag, said, "This is an extremely demanding project from a technical point of view, as it under crosses the river Eisack, the Brenner Motorway, the state highway and the Brenner Railway with a very low rock overburden. We look forward to this challenge."
The German contractor is the consortium lead with a 39% share.