Striker appoints Australian dealer
Australian mobile crusher and screen manufacturer Striker – whose products are used in applications from traditional recycling to more specialised operations – has chosen Onetrak as its distributor in its home country.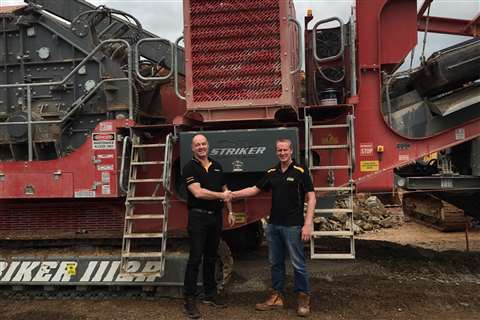 The move comes as Striker is focusing increasingly on manufacturing and product development and the company said Onetrak's expertise in sales and service made it the perfect fit.
Onetrak was founded in Tasmania and celebrated its 10th anniversary last year. Today it has branches spreading across six Australian states. It also handles the Australian distribution of other products such as wheeled loaders, dozers and excavators for other companies.
"Our focus is providing global leading brands to the Australian market while providing a very high level of customer service," said Onetrak managing director David Hazell.
"When we began looking for a crushing a screening supplier it became obvious that Striker indeed manufactured high quality and productive machinery, but more importantly for us, they understood the market and shared a very simular culture.
"Since signing the agreement we have invested in product support and technical training, ordered key parts inventory and have the first three tracked machines scheduled to arrive shortly."