Strong growth for Ashtead
By Thomas Allen05 March 2019
Ashtead Group has reported 19% growth in rental revenue in the third quarter ended 31 January 2019 to just over £1 billion, from £845.5 million in the third quarter 2018.
Rental revenue was also up 18% for the nine months to 31 January 2019, from £2.6 billion in 2018 to £3.1 billion this year.
Pre-tax profits for the third quarter were 17% higher than the equivalent period in the previous year, from £205.1 million to £254.3 million. For the nine months, they were up 18% on the previous year, from £742 million to £887.7 million.
However, post-tax profits fell by 68% in the third quarter to £180.9 million, from £548 million in the equivalent quarter 2018. They were down 27% for the nine months to £642.4 million, from £868.9 million in the prior period. The prior year post-tax profits benefitted from a one-off tax benefit in the US.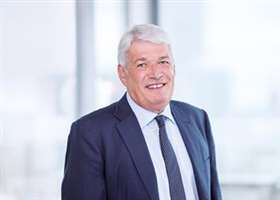 Ashtead's Chief Executive, Geoff Drabble, said, "We continue to experience strong end markets in North America and are executing well on our strategy of organic growth supplemented by targeted bolt-on acquisitions."
The company invested £1.29 billion in capital and a further £491m on bolt-on acquisitions over the nine months, which has added 112 locations and resulted in rental fleet growth of 18%.
Drabble said, "We expect capital expenditure for the year to be towards the upper end of our previous guidance (around £1.6 billion). Looking forward to 2019/20, we anticipate a similar level of capital expenditure to this year as we execute on our strategic plan through to 2021."
Rental only revenues for the group's largest company, Sunbelt in the US, benefitted from cyclical and structural trends, growing by 19% for the nine months to US$3.8 billion. Operating profit for the company over that period grew by 21%, from $1 billion in 2018 to $1.2 billion in 2019.
Sunbelt Canada enjoyed a 62% rise in rental-only revenue for the nine month period, reaching CA$216 million, compared to CA$133 million in 2018. Operating profit increased by 43% to CA$47 million.
Ashtead's business in the UK, A-Plant, saw a 3% rise in its rental-only revenue, from £309 million in 2018 to £318 million this year. The company's operating profit dropped by 4%, from £57 million to £55 million.
Due to Ashtead's strong performance in end markets, Drabble said, "We expect full year results to be in line with our expectations and the board continues to look to the medium term with confidence."