Strong order book at Cargotec
By Alex Dahm08 February 2019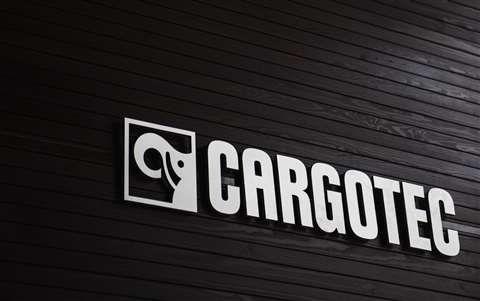 Crane and material handling equipment manufacturing group Cargotec posted strong growth in orders received but a decline in profit for the year 2018.
Overall for the whole group, orders received were up 18 per cent, to €3,756 million from €3,190 million in 2017. Sales were up 2 %, to €3,304 million from €3,250 million in 2017. Operating profit, however, was down. It was €190.0 million, down from €222.1 million in 2017, representing 5.8 percent of sales against 6.8 % the year before. That operating profit figure included €53.8 million in restructuring costs. The year before had lower restructuring costs of 36.5 million.
In the divisions, loader crane maker Hiab's sales were up 6 % to €1,149 million and Kalmar sales were up 1 % to €1,618 million. Sales for marine crane and deck handling equipment division MacGregor, however, declined 6 % to €538 million.
Commenting on the figures, Mika Vehviläinen, Cargotec CEO, said, "The year 2018 was twofold at Cargotec. Orders grew strongly in all our business areas, but we fell behind our target to improve our result. Kalmar's operating profit improved, but the weaker results for Hiab and MacGregor led to a lower operating profit at group level compared to the previous year. Although the demand for Hiab's equipment and services continued to grow strongly, its operating profit declined, particularly as the US dollar weakened against the euro, but also due to challenges with the supply chain and related additional costs. MacGregor's market environment was still challenging, which led to a lower sales and operating profit, excluding restructuring costs. Kalmar's operating profit improved, thanks to measures that improved productivity.
"Throughout the year, Kalmar received several orders that benefit from advanced automation technology solutions. We also moved in the right direction with our software and digital solutions. In line with our strategy, we will continue to invest in the development of digitalisation solutions. We believe that the value chain for container handling can be significantly enhanced and we want to help our customers fully exploit these opportunities.
"Our service business continued to develop positively and, at comparable exchange rates, its sales increased by six percent compared to the previous year. Our goal is to increase the sales of our service and software business from the current approximately €1.1 billion to €1.5 billion over the next two to four years. Service solutions that utilise digitalisation are increasingly emerging alongside traditional service methods in our offering."