Strong sales for Chinese excavator producers
By Andy Brown13 June 2018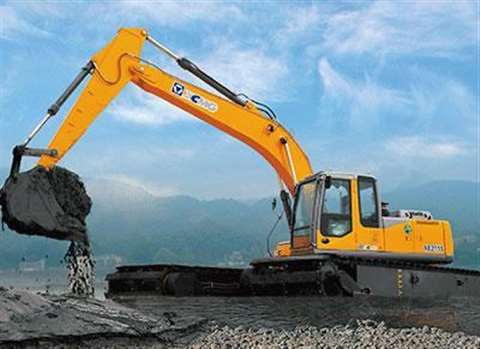 It has been reported that sales for China's major excavator producers grew strongly in May 2018.
According to the China Construction Machinery Association (CCMA), the country's leading 25 excavator producers sold 19,313 machines in May, a 71% increase from the same month last year.
According to the CCMA, over 17,700 excavators were sold in China, an increase of 69%. Exports of excavators jumped by 95% to more than 1,500 machines sold in overseas markets.
In total, 105,935 excavators were sold from January-May 2018, up 60% from a year earlier. Sales of excavators are often used as a barometer of the health of the construction industry.
Figures released from Off Highway Research showed that 2017 saw a huge rise in crawler excavator sales in China, which increased 125% from 2016 to reach over 98,000 units. This is the first time in China's history that crawler excavators outsold wheeled loaders. The mini excavator segment also grew rapidly last year, with sales up 88%.
Beijing is targeting economic growth of 6.5% for 2018. The economy in general and the construction sector are expected to see good growth, albeit not at the same high level as in 2017.