Sudhir Power acquires Star Platforms
By Euan Youdale16 November 2020
Sudhir Power, an India-based power generation specialist and manufacturer, has acquired UK access equipment specialist rental company Star Platforms.
Founded in 1973, Sudhir Group already has rental operations in India, UAE, and Saudi Arabia, and now adds the UK with the investment of 100% of Star Platforms' shares.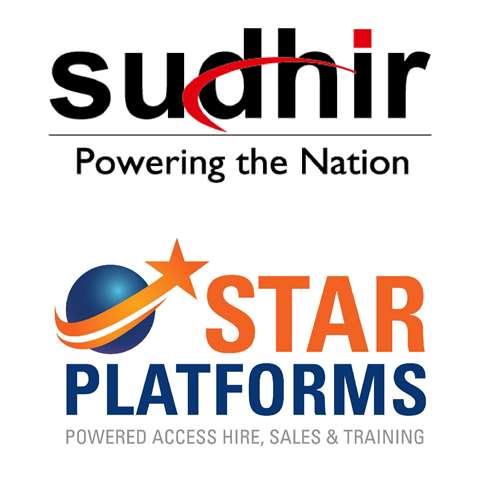 Star Platforms, based in Luton and founded in 2014, was owned by Richard Miller, Steve Simmons and Bryan Freeman before the acquisition and has five depots in the UK. With a fleet of nearly 2000 machines, the company acheived revenues of £15.15 million (US$20.45 million) for the financial year ending 31 March 2020.
Fernando Bazo, vice president of international operations, Sudhir Power, commented, "We were looking for a high quality, well run independent powered access rental company to acquire in the UK and Star Platforms fitted the bill.
"I am delighted to welcome all Star Platforms employees into the Sudhir Power family of companies. Richard, Steve and Bryan will continue managing the day to day running of Star Platforms and are committed to further developing the Star Platforms brand.
"We will also explore the possibilities of adding further product lines to expand our offerings in the industrial and construction industry."
Richard Miller, joint managing director of Star Platforms, said, "When Sudhir approached us we carried out due diligence on them as a company and liked what their business represented.
"They are a quality company, a market leader in power generation, and bring with them a wealth of experience in asset rental to enhance our business. Myself, Steve and Bryan are very excited with what the future holds for Star Platforms and our team, and we look forward to expanding our offering whilst maintaining excellent service levels to our loyal customer base."