Sunbelt reports productivity hike in UK
By Leila Steed05 November 2020
Sunbelt Rentals UK, one of the largest equipment rental companies in the country, has reported a 30% increase in the productivity of its plant delivery operations after incorporating new technology from BigChange.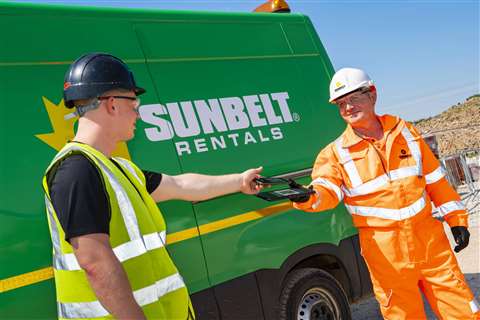 The rental company, formerly known as A-Plant, said that the integration of BigChange's mobile workforce management system had allowed it to switch to paperless working and improve its management visibility with real-time information.
David Phillips, Logistics and Supply Chain Director at Sunbelt Rentals UK, said, "Following a string of acquisitions we knew we had to completely overhaul the way we operated to bring everything together. This change needed to be underpinned with a new IT system that could be implemented easily across what was a highly diverse business."
Sunbelt Rentals has implemented the management system across its operations, including a single platform CRM, job scheduling, mobile App tracking and a customer portal.
Phillips said, "In the equipment rental industry availability is key and BigChange gives us a level of visibility that we simply lacked before – we can now get equipment back much more quickly. This is boosting utilisation and we are doing over 30% more deliveries and collections a day".
The first phase of logistics overhaul saw the introduction of paperless working for equipment deliveries, with Sunbelt vehicles fitted with GPS trackers and dash-mounted tablets. The tablets, which run an App developed by BigChange, record everything from vehicle inspections to job sheets, photographs from site and customer sign off.
The company said that the roll-out of the IT system coincided with its rebranding, which was implemented earlier this year.
Part of the FTSE100 company Ashtead Group, Sunbelt rebranded in the UK to match its US sister company, Sunbelt Rentals.