Sweden plans laws to allow more nuclear power plant construction
By Neil Gerrard11 January 2023
Swedish Prime Minister Ulf Kristersson has set out plans for new legislation that would allow Sweden to build more nuclear power stations.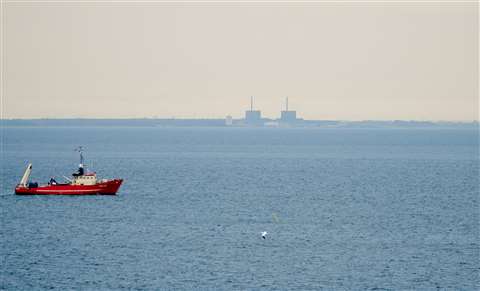 The country has six nuclear power stations, which together produce around 40% of its energy. Much of the rest of comes from hydroelectric power (45%), alongside other renewable sources.
It began phasing out nuclear power in 1980, closing two reactors (Ringhals 1&2) in 2020 and 2019. Sweden isn't reliant on gas for its power generation but has still seen energy prices rise amid increased demand as a result of the war in Ukraine.
Now the government wants to pass new legislation, as early as March 2024, to allow the construction of new reactors.
"We have an obvious need for more electricity production in Sweden. What we are doing today is changing legislation to allow for the construction of more nuclear reactors at more places," Kristersson told a news conference, according to Reuters.
Small modular reactors
The country is also examining the potential of small modular reactors (SMRs). Late last year, energy companies Fortum and Swedish Kärnfull Next signed a memorandum of understanding to explore opportunities for SMRs in the country. The deal is part of Fortum's two-year feasibility study into new nuclear in both Sweden and Finland.
Fortum said that the schedule for the first SMR in Sweden depends on progress in permits, licensing. It is also reliant on legislation regarding the location and number of reactors in operation.
Laurent Leveugle, head of Fortum's Newbuild Feasibility Study, said, "SMRs can provide both industry and municipalities with predictable and fossil-free electricity, heat and hydrogen. Together with new wind power, new nuclear will be a crucial piece of the climate transition puzzle."