SX-150 pair head to Denmark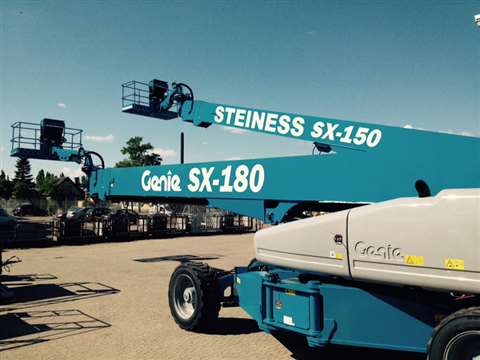 Access equipment re-rental company Steiness Liftcenter, based in Copenhagen, Denmark, has taken delivery of two Genie SX-150 telescopic boom lifts.
The machines were officially handed over to Poul Steiness, CEO, on 31 July, marking one of the first deliveries of Genie SX-150 lifts.
The latest addition to the Genie boom lift family, the Genie SX-150 is suited to the rental market, with four pre-programmable platform heights (46 m, 41.2 m, 36.6 m and 30.5 m) and easy transportation thanks to the XC-Chassis design which enables transport on a standard flatbed truck.
The Genie SX-150 has a 340 kg maximum capacity on a rotating jib arm. "The unrestricted working envelope provides one of the biggest advantages, which meets the challenging needs of the developing housing construction market in Denmark," said Poul Steiness, owner of Steiness Liftcenter.
The two new Genie SX-150's add to Steiness Liftcenter's fleet which already includes two Genie SX-180's of which the first was delivered in November 2014.