SX-180 worldwide deliveries
By Euan Youdale11 July 2014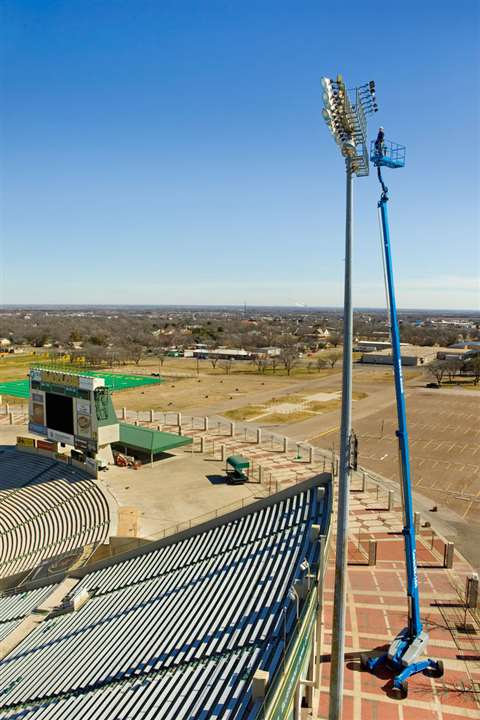 Genie has announced the delivery of a number of its 180 ft platform height SX-180 booms to customers in Sweden, Dubai, Abu Dhabi, South Africa, Germany and the UK.
The deliveries will take place in July and August and will be followed by more in Europe, the Middle East, Africa and Russia (EMEAR), said the manufacturer, but it did not confirm the quantity.
The company said the machine would provide an alternative to truck mounted platforms, cranes and other boom lift units to open doors to new business opportunities.
"When we designed the Genie SX-180 super boom lift, we wanted to provide our customers with a solution capable of meeting the needs of end-users operating in today's increasingly challenging industrial, construction and maintenance sectors, in addition to being rapidly profitable to our rental customers," says Carlo Forini, director of business development & product management, Terex aerial platforms for EMEAR.
Providing a maximum working height of 56.85 m (186 ft) – the equivalent of nearly 20 floors, and a maximum horizontal reach of 24.4 m (80 ft), the SX-180 is designed to deliver a large working envelope and the ability to handle tasks inaccessible by other lifting and access equipment.
Among the unique design features is the compact Genie XChassis, allowing axles to extend or retract within about one minute and the machine to be transported on a standard trailer. Stowed dimensions are 3.05m (10 ft) height, 2.5 m (8 ft 2 in) width and 12.98 m (42 ft 7 in) length, for a total machine weight of 24,948 kg (55,000 lbs). As a result the SX-180 lift can go from one job to the next, without the need for over-width or over-height permits.
Platform rotation is 160° and 360° continuous turntable and there is a 3.05 m (10 ft) rotating jib offering 285.5 m³ (10,082 ft³) of working area, 135° vertical and 60° horizontal positioning.