SX-180s boost AFI super fleet
By Euan Youdale14 February 2017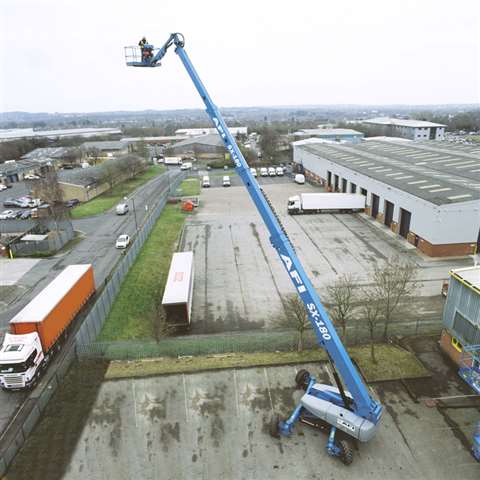 AFI is further expanding its Super-Set fleet of large machines by purchasing two Genie SX-180s – Genie's highest reaching self propelled boom lift and one of the world's largest.
With a working height of 56.69m and a horizontal reach of 24.38m, the SX-180 is designed for extreme access jobs. The machine's newly designed X-chassis extends and retracts to provide both stability on the job and a narrow profile for transport.
Steve Williams, AFI Managing Director (MEWPs) said, "Extending our Super-Set range is a key objective for AFI and the addition of the SX-180s is a natural step towards offering a complete range of large booms and scissors. We currently have over 80 machines in the range and our aim is to expand this to 100 machines."
AFI recently highlighted its increasing focus on large MEWPs by appointing Chris Hartley to further develop its large machine hires and Alan Davies to co-ordinate operational aspects of a hire.