Tadano acquires 14.9% of Manitex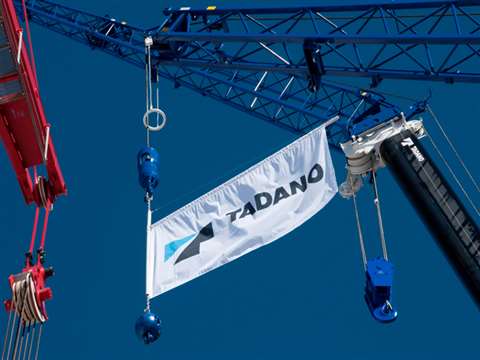 Japanese crane and access equipment manufacturer Tadano has purchased almost 3 million shares in US crane and access equipment manufacturer Manitex International.
Tadano invested around US$32.7 million to buy 2,918,542 shares at $11.19 per share, giving it 14.9 per cent of the company, which owns a range of brands, including PM Group and Oil&Steel.
Tadano has exercised its right to appoint a member to the Manitex board by designating Ingo Schiller, Tadano America Corporation president and chief executive officer.
Commenting on the deal, Koichi Tadano, Tadano president and chief executive officer, said, "We are pleased to announce our investment in Manitex. We are hopeful that our strategic alliance with Manitex will assist in our mutual, future growth and profitability. Manitex is a recognised market leader in boom truck cranes, with its exceptionally strong brand and North American distribution, as well as its world-wide presence in the knuckle boom market. It is our hope that our investment will help the company's continued progress both in the North America and internationally."
.
David Langevin, Manitex CEO, commented, "We are pleased to have Tadano as an investor in our company. With over $1.7 billion in global annual sales, it is one of the premier crane companies in the world, with products and distribution channels that are complementary to ours. Tadano is a global leader in all terrain and rough terrain cranes and aerial work platforms. We see multiple opportunities to benefit from this strategic partnership and to take advantage of the currently favourable industrial environment."