Tadano upgrades RT
By Alex Dahm27 March 2019
The GR-150XL-3 is a new upgrade of the Japanese crane manufacturer's 15 US ton (13.6 tonne) rough terrain crane.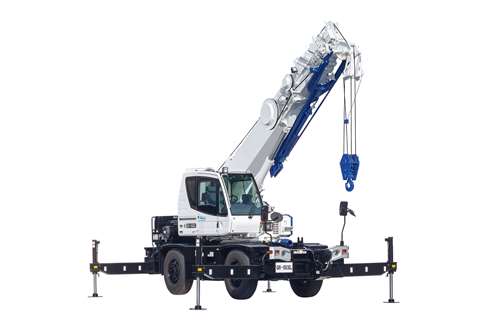 The upgrade of the GR-150XL-2 has a 78.7 foot (24 metre) boom and capacity is increased by 70 per cent in terms of single line pull, the manufacturer said. This allows for improved hoisting performance and lifting capacity at most working radii on four parts of line, Tadano said.
Maximum lifting height with boom and jib is 97.5 feet (29.7 m) and the maximum working radius is 85.5 feet (26 m).
Tail swing has been reduced to 4.11 feet (1.25 m) from 5.3 feet (1.63 m) to improve working in confined space. Also to help in small spaces is an underslung hydraulically offset jib. Asymmetric outrigger configurations are possible and the AML-E system calculates available capacity.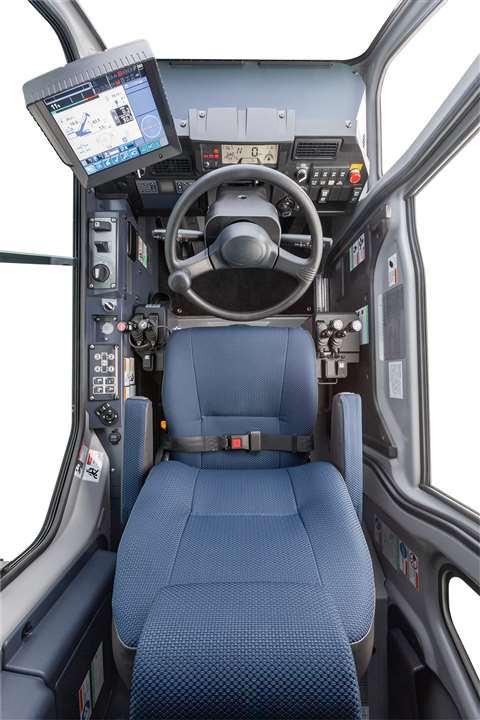 A new operator cabin is designed to be more comfortable and to offer better visibility. It includes a larger colour screen to replace the previous models black and white display. An Eco function means the crane controls the volume and pressure of hydraulic oil supplied according to demand so that it operates using what is necessary instead of an excessive amount. It reduces fuel consumption and environmental pollution.