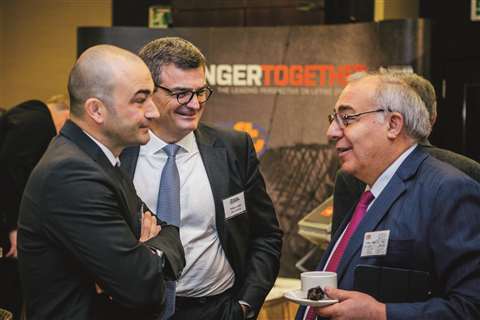 In his keynote address at the 2017 International Tower Cranes conference, Simon Marr, from Marr Contracting in Australia, said, "The industry needs to think differently about how we use tower cranes, not just on high-rise projects but any large scale construction project." He then offered some examples of how his company is challenging the status quo.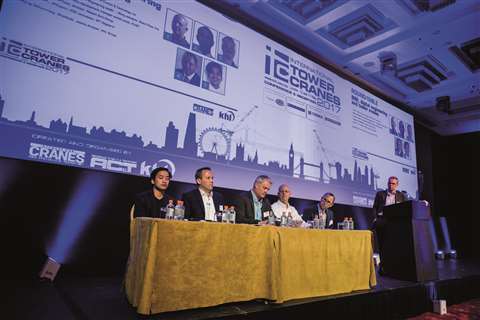 It was a strong start to the event where new technology was also a key theme, for example, integrating tower cranes into BIM (Building Information Modelling). Aviv Carmel at Skyline Cranes and Technology in Israel has been using BIM for many years. He said it allows site managers to plan and make decisions with confidence while also helping cut unforseen expenses.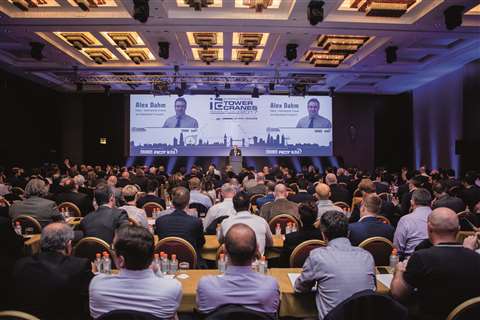 More than 250 delegates from 16 countries attended the fifth ITC conference
Mark Herlihy at Select Plant Hire and Cristian Badin at Terex Cranes, also discussed BIM, explaining how the two companies were co-operating to integrate cranes into BIM plans. Herlihy said "a revolution is taking place" with BIM and offsite manufacturing as part of a wider "digital engineering strategy" which he claimed can bring about real change.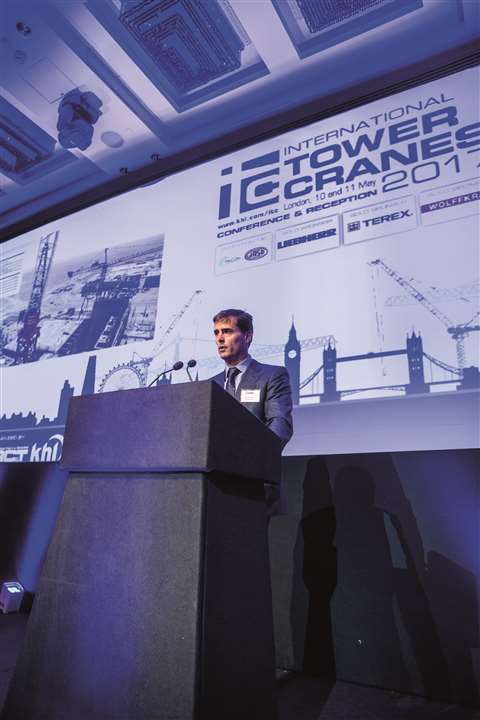 Also looking at future technology was Mor Ram-On from Israeli start-up company IntSite. The company is developing a fully automated tower crane using technology adapted from the aerospace industry.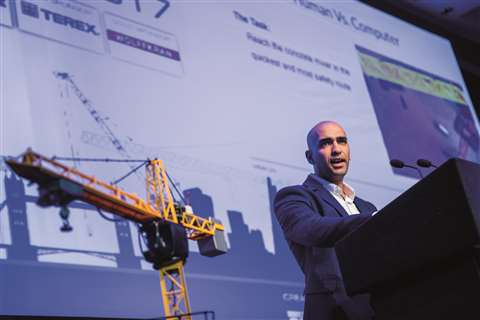 Full automation of tower cranes is in development
Former tower crane operator Nigel Howard, from employment and training agency MPS Crane Operators, provided an insight into the challenges facing the industry regarding operator training and working conditions. The issue of access to the cab using hoists was covered by Pierrick Lourdain, commercial director at French tower crane company Matebat, part of the Arcomet Group.
Heinz-Gert Kessel, from German crane rental company Franz Bracht and ICST contributor, considered the all-important topic of how to bring down a tower crane after topping out a building. "Every dismantling step must be considered in advance," he explained. Kessel's detailed technical knowledge was much appreciated by the audience.
Up to 70 delegates had seen direct evidence of this activity the previous day, with CASAR sponsoring a boat trip on the Thames during which representatives from Select Plant Hire and HTC Wolffkran described the main tower crane projects along the river. These included the Battersea Power Station – with many Select cranes – and the Greenwich Peninsula development further down river, which featured HTC cranes. Keep an eye on
www.khl.com for announcements regarding the date and location of ITC 2019.