Tanzania approves controversial US$3.5 billion project
By Catrin Jones24 February 2023
Tanzania's government is reported to have given its approval for the construction of a US$3.5 billion crude oil pipeline. The project is deemed controversial due to concerns over human rights and the impact on the surrounding environment.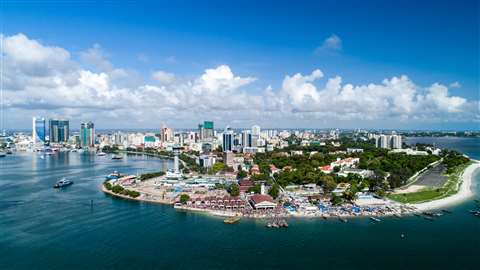 The project is estimated to be 1,443km in length and will transport crude from oilfields being developed in Lake Albert in northwestern Uganda to a Tanzanian port on the Indian Ocean.
The pipeline required approval from both Uganda and Tanzania. Last month Uganda issued a licence to the project operator, the East African Crude Oil Pipeline (EACOP). The entire project is being jointly developed by the China National Offshore Oil Corporation (CNOOC) and France's TotalEnergies, alongside state-owned Uganda National Oil Company.
Despite the project going ahead, it has been said that the project has run into strong opposition from human rights campaigners and environmental groups that believe the pipeline will threaten the region's ecosystem as well as threaten the livelihoods of neighbouring communities.