TCA Lifting grows with JLG and Palazzani
By Euan Youdale22 May 2017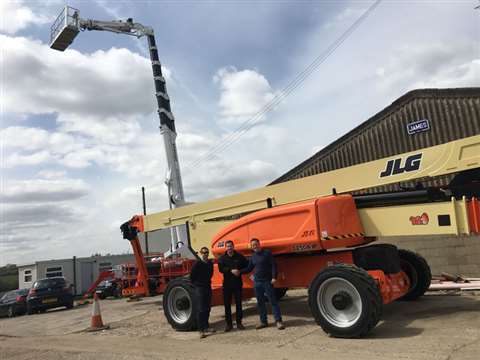 UK cranes and access supplier TCA Lifting has introduced the UK's first 52m tracked platform, the Palazzani XTJ52 and a JLG 1250AJP articulated boom lift to its rental fleet.
The XTJ52 is the world's tallest spider lift and the flagship of Palazzani's Palift range. The machine achieves maximum working height of 52m, 20m outreach and has the ability to reach up to 8m below ground level.
The self levelling multi-position outriggers provide flexibility when positioning the machine; 4m wide when narrow jacked with no restriction to working height or the 680° slew in any outrigger set up.
The machine operates from a diesel engine or can be used from a 230/380V mains supply. It is capable of lifting up to 400kg in the cage. It has also been supplied with the hydraulic winch conversion kit enabling it to be used as a 46m spider crane with 500kg lift capacity.
A JLG 1250AJP has also been added to support TCA Lifting growing fleet. The machine has a working height of 40.3m and outreach of 19.9m. The 1250AJP is from JLG's patented QuikStick family, which reduces lift/lower cycle times. The machine has four wheel drive and four wheel steer as standard, as well as dual platform capacity of up to 450kg.