Technical bulletin on fibre rope testing
By Laura Hatton23 June 2015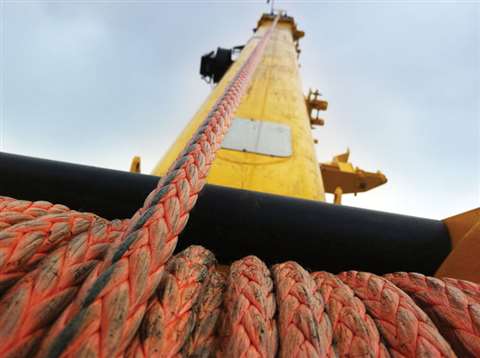 Manufacturer of synthetic ropes, Samson, has released a technical bulletin regarding tension fatigue testing on synthetic ropes.
"Tension fatigue occurs in steel wire or synthetic [fibre] ropes subjected to fluctuating loads over repeated cycles of use," a spokesperson from Samson said. "This results in a reduction of rope strength and degradation of the material. It is often difficult to represent fatigue life based purely on lab test results, but it is one way to indicate the relative difference in expected operating life between different rope products."
The new technical bulletin evaluates tension fatigue testing performed using thousand cycle load limit (TCLL) testing used to determine expected operating life for high-modulus polyethylene (HMPE) ropes.
The technical bulletin is available at http://bit.ly/1IwAlSN