Tensions rise over Africa's largest dam
By Andy Brown08 July 2020
The Grand Ethiopian Renaissance Dam, set to be Africa's largest and built in Ethiopia at an estimated cost of US$4.8 billion, is set to be filled with water despite concerns from Egypt and Sudan.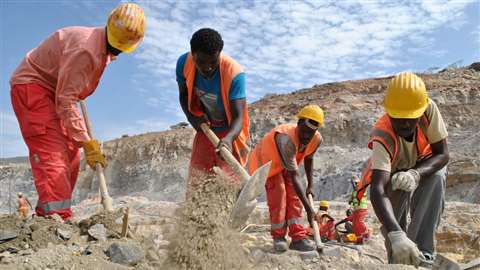 The two neighbouring countries of Ethiopia fear that filling the dam will lead to water shortages in their countries – Ethiopia, Egypt and Sudan all share access to the Blue Nile river.
Construction on the hydropower project began in 2011 and will have the capacity to generate 6,000 megawatts of electricity, making it Africa's largest. The dam is seen by Ethiopia as a way of allowing it to bring electricity to tens of millions of its people and helping to increase the living standards of its citizens.
The main contractor on the project is Italian company Webuild, formerly Salini Impregilo.
Egypt, Ethiopia and Sudan have been in discussions about the issue of filling the dam for years, but no agreement has been reached. Ethiopia has said it will fill the dam regardless of whether an agreement is reached or not.