Terex Cranes returns to profit
By Alex Dahm02 August 2017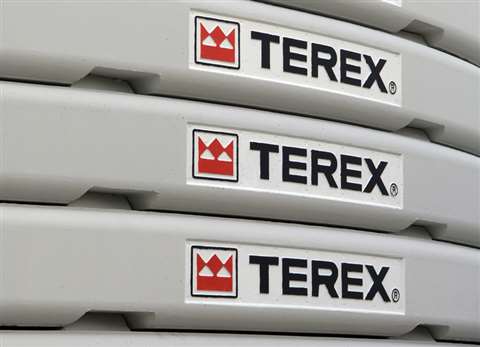 Second quarter figures at Terex Cranes show a return to profit. Income in the second quarter of 2017 was US$ 14.5 million or 4.8 percent of net sales, against a loss of $12.8 million in the second quarter of 2016.
Sales in the period, however, were down 15 % to $303.8 million from $357.4 million in the same quarter a year earlier.
John Garrison, Terex Corporation president and CEO, commented, "Our Cranes segment returned to profitability in the second quarter, realising benefits from its restructuring programme. Our Materials Processing (MP) segment continued its excellent performance, growing sales and operating margin for the third consecutive quarter. Aerial Work Platforms (AWP) sales were better than expected on the strength of the North American market, however, operating margins compressed on pricing dynamics, higher steel costs and the strength of the US dollar."
Order backlog at Terex Cranes was up 29 %. "Looking forward, backlog in our three segments grew substantially, up 36 % year-over-year. This is the second consecutive quarter that we increased backlog in each segment," Garrison said.
Looking ahead, Garrison commented, "We continue to follow our disciplined capital allocation strategy. We monetised $277 million of Konecranes shares for a year-to-date total of $549 million. We repaid the $254 million remaining on our 6.5 % notes and repurchased 9.4 million Terex shares for $316 million, bringing our total to 15.9 million shares for $517 million for the first six months of the year."